As part of gaining leadership buy-in, it's important to effectively share the #BeHeard solution.
Now that you have decided to introduce the #BeHeard Survey as an engagement solution with the leadership team, we created a few things for you. In addition to your completed Employee Engagement Cost Analysis, please feel free to use our one-page overview and customizable PowerPoint presentation. For more insight into the presentation, we also created a tutorial video for you to check out.
If you haven't already, make sure you sign up for our FREE #BeHeard Survey so you can get started as soon as your leadership team says "YES"!
One Page Overview
The one page overview of the #BeHeard Survey is a great resource to provide in the meeting (or send digitally prior to the meeting). Click to download.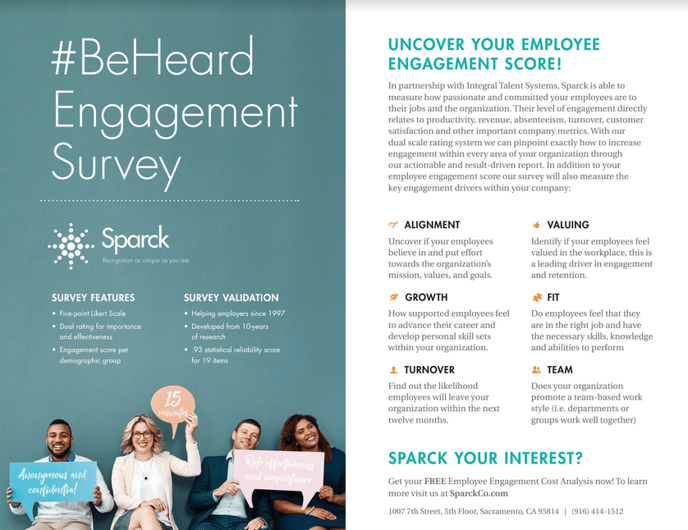 PowerPoint Presentation
If you want to formally present the #BeHeard Engagement survey this deck can be personalized with your logo, additional company slides, or delete the ones that we provided that aren't applicable. This also provides great talking points for a more informal discussion. Click to download.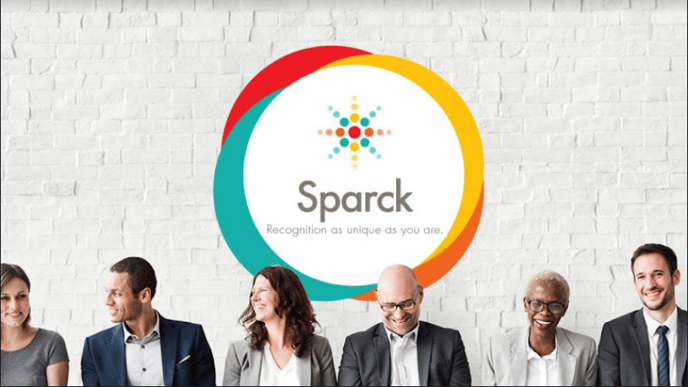 Overcome Potential Objections
If you have done employee surveys before or this is your first time, there may be concerns about participation or survey burnout. Be ready to share your action plan to overcome these obstacles and show how you will promote and implement the survey to capture the financial benefits highlighted in your cost analysis. Here are a few resources to help you!
Download our free customizable Action Plan. This is the perfect compliment to presenting your survey solution and aligning your strategies.
To ensure you don't miss a beat, check out our complimentary Survey Checklist to ensure you tackle any roadblocks.
Next Steps